By giving grapplers the kind of star treatment only found in the MMA world, the professional jiu-jitsu promotion has made a name for itself as more and more MMA fighters join in the competition.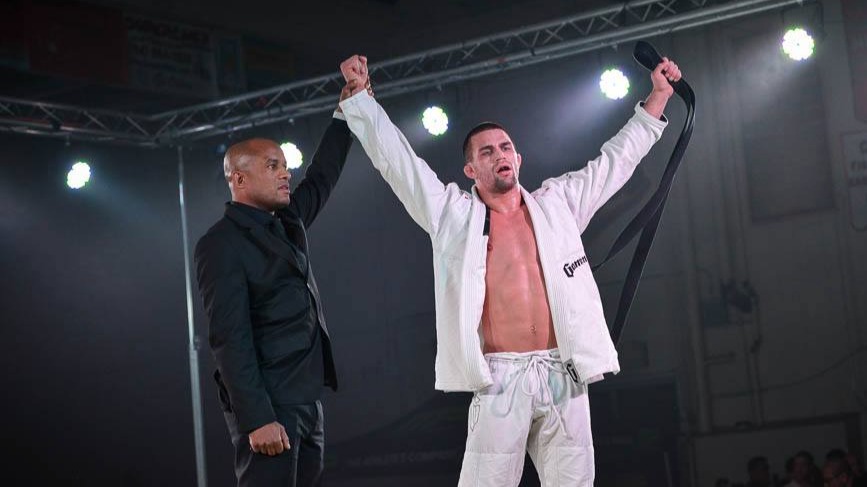 From the local smallest shows to the UFC, upcoming fighters and veterans alike are now discovering that there is money to be made in professional grappling whether you are getting punched in the face or not.
A major reason why the Fight to Win event has become so popular among fighters in the MMA is that Seth Daniels, its CEO has quite diverse knowledge on how to run a show that appeals to both fans and practitioners of combat sport.
Before now placing its focus on jiu-jitsu, the F2W was no more than an MMA promotion' However, Daniels soon got fed up with the MMA scene, went ahead to putting in his time, effort and equipment in order to turn around the competition into something capable of providing fans and athletes alike with the glitz and glamor of the MMA, whilst leaving out the attitude.
The appeal from the F2W event is an undeniable one for Vellore Caballero, who's a frequent Fight to Win competitor and referee. He now sticks to competing in jiu-jitsu, and he states that he still enjoys the lights, music and effects that give the events "an MMA feel."
He said: "For me, as I get older, it certainly feels more appealing than getting punched and kicked in the face. I can't do that for long, but with jiu-jitsu I feel as though I'll be able to compete as long as I'd like to."
Jake Shields, Eliot Marshall,Lyoto Machida, and Benson Henderson are some of the prominent names who have competed in UFC and F2w events.